Doc Neeley's Gun Shop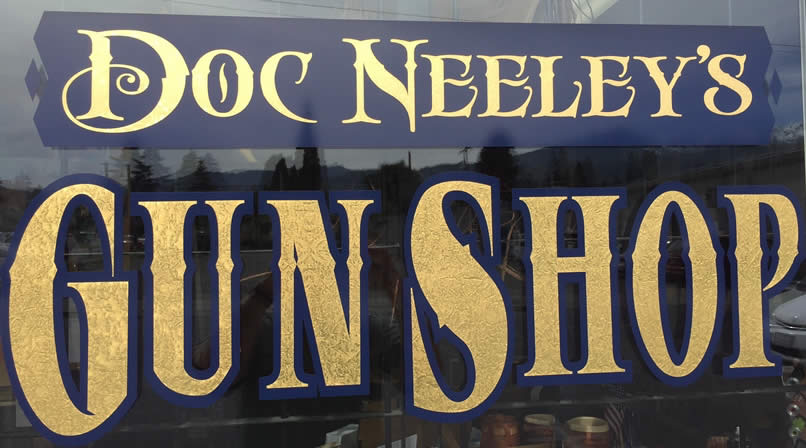 Doc Neeley's Gun Shop has served the Olympic Peninsula since 2006. We are the most experienced Gun Shop in Northwestern Washington.  Specialties include outfitting experienced gun enthusiasts and educating customers that are new to shooting sports or home defense. Let us find you the perfect firearms, accessories, and supplies for your needs.
Read about current events on our News page. If you have a question, just ask!
Doc Neeley's Guns carries much more than firearms!  Check out our Products page for more information about safety equipment, gun leather, conceal carry items, targets, gun cleaning supplies, reloading equipment and supplies, and more.  Come visit or call for information about our inventory.  We have new items every day.
Is Doc Neeley a Real Person?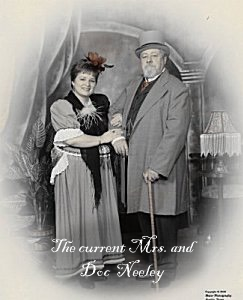 Yes!  Dr. Neeley is owner, Jim Roger's, great grandfather. He was an 1870's doctor in the Indian Territory. In addition, in SASS (Single Action Shooting Society), Jim's alias is Doc Neeley.
Dr. Columbus Taylor Neeley was born in Cumberland, KY and went to medical school there. He was one of three children born to Ruthy Jane Neeley.
At some point in time, Dr. Neeley migrated west where he met and married Demarious Beaver, the daughter of a prominent businessman, Wilson A Beaver, who has the town of Beaver, AR named for him. Mr. Beaver was a member of the Choctaw and Chickasaw mounted rifles under General Stand Watie.
Dr. Neeley settled in Tuskahoma, the Choctaw capital, and was the first Doctor to the Choctaw nation. He was best friends with Principal Chief and territorial governor, Jackson McCurtain.  Dr. Neeley built a hotel in Tuskahoma and it was a popular resting place for the other McCurtain brothers and cousins who were US Marshals under Hanging Judge Isaac Parker.
Dr. Neeley passed away in 1884 from an unknown cause.