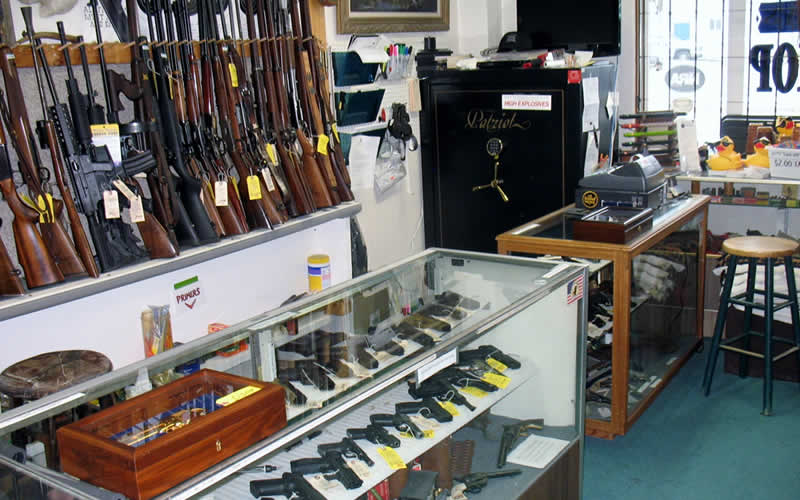 Doc Neeley's Guns offers many firearms services from searching for a specific firearm to repair. If you don't see a service listed below, give us a call or stop by. We will be glad to help.
Certified Armorer
We have a trained, certified armorer, Glenn Wood (formerly of the Port Angeles Police Department) for the following manufacturers if you need cleaning, parts replacement, etc. for a firearm: factory certified for Colt, Glock, Remington, Sig Sauer, S&W.
---
Search
Looking for something in particular? Give us the details and we'll track it down for you!
---
FFL Service
Bought or sold a firearm out of state? Doc Neeley's Guns is happy to help you transfer that firearm. All WA state laws must be followed, and there is a $35 per gun charge for incoming firearms to cover NCIS check and state (except I-1639 SAR paperwork fees)  and/or federal paperwork. We'll cheerfully ship for you too for a $35 fee plus shipping costs. If we package, there will be a TBD packaging charge. All firearms must ship to an FFL. We gladly ship eligible firearms to your C&R. Black powder firearms require proof of age. WA state residents pay sales tax.
---
Parts
We carry an ever changing inventory of parts for new and old firearms. Please contact us and we'll do our best to help you get your sick gun back up and running.
---
Antiques
Are you a collector? We tend to have an interesting collection of cowboy era antiques on hand. Let us know what you're looking for and we'll let you know when we've got it!
Law Enforcement Military and First Responder Programs
Doc Neeley's Guns is proud to announce new partnerships in our LEO, military, and first responder programs. Qualified customers will now have access to discounted pricing with Glock and Smith & Wesson.
Qualifying credentials are required at time of purchase to participate in this program. Qualified customers include but are not limited to:
Active and retired state peace officers
Active and retired military: all branches
Disabled veterans with disabled veteran ID
Emergency medical technicians
Firefighters (including retired and volunteer)
State licensed security professionals
Federally sworn peace officer (all agencies)
District attorney investigators
Judges
Sworn peace officers (food and beverage investigation/DMV investigation, etc.)
Allow us to show our appreciation for your service!
Doc Neeley's Guns
105 E 8th St, Port Angeles, WA 98362
(360) 452-2800